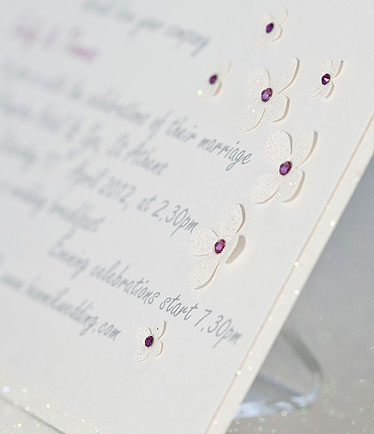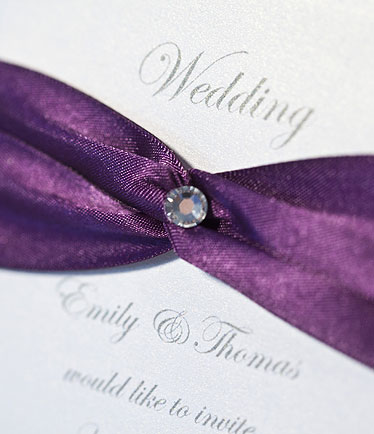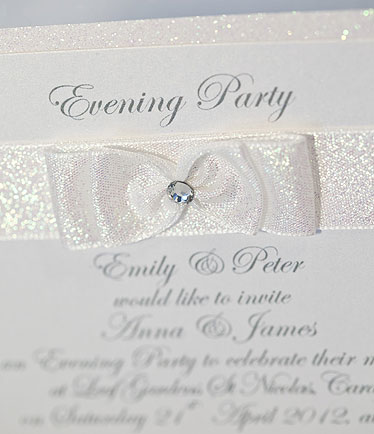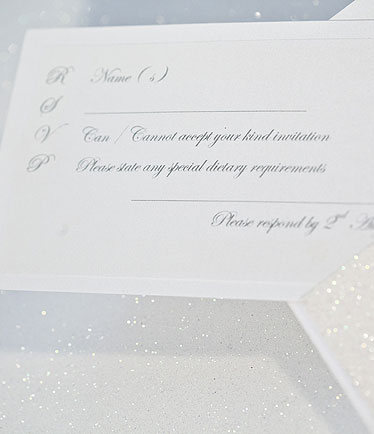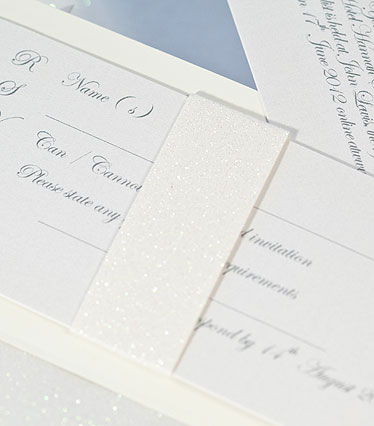 Postcard Invitations
Postcard – these simple, yet effective invitations can be framed with a sparkle border or if preferred, you can choose the sparkle as a topper. Both the landscape and portrait options feature a double layering. On the reverse is a crystal band that holds your RSVP and Information Cards neatly in place.
Prices from £3.20
Personalise Your Invitations...
These invitations can also be made from a range of pearlescent coloured cards. A wide range of fonts and embellishments are also available to further personalise your invitations.
Co-ordinated stationery is available to
complement your wedding invitations.