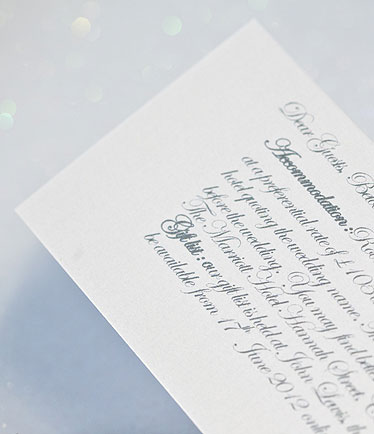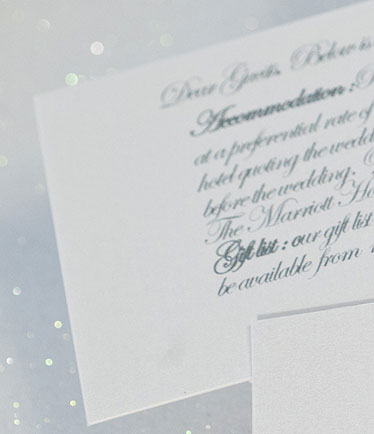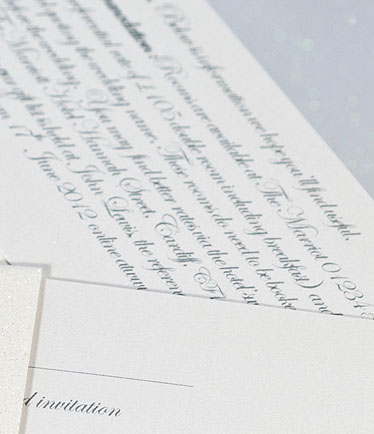 Information Cards
Information Cards – hold an array of information that your guest will find useful, from directions and places to stay, to gift lists and menus. These come as standard with some of our selected Invitations but you can simply add an Information Card to the ones that don't.
Prices from £0.40
Choose from different styles...
Choose from a wide range of
pearlescent coloured cards and font styles.