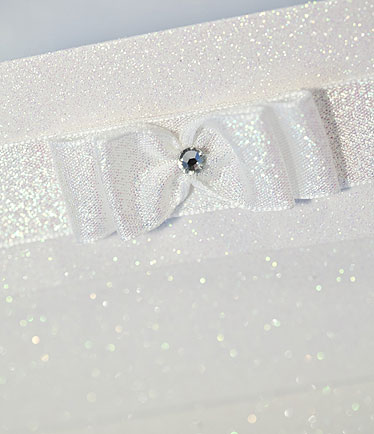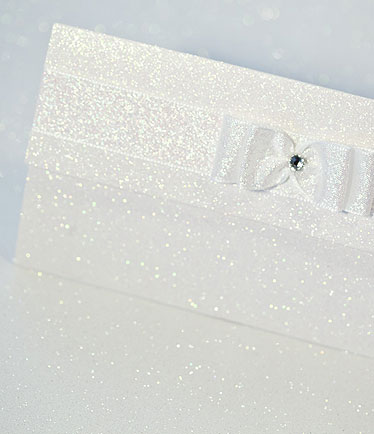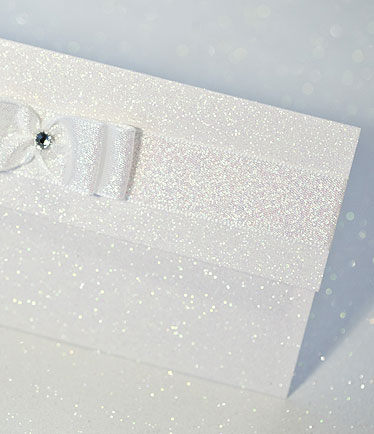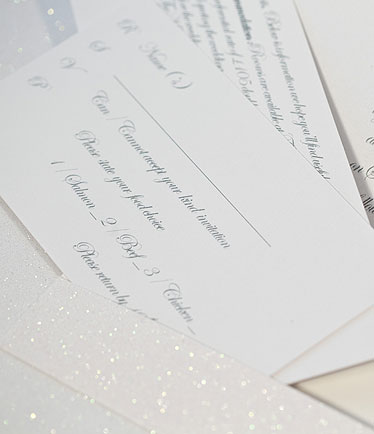 Purse Invitations
Purse – these lovely purse style invitations are made from a sparkling, crystal card which open to reveal a mounted insert and pocket for the RSVP and Information Cards.
Prices from £4.00
Personalise Your Invitations...
These invitations can also be made from a range of pearlescent coloured cards. A wide range of fonts and embellishments are also available to further personalise your invitations.
Co-ordinated stationery is available to
complement your wedding invitations.