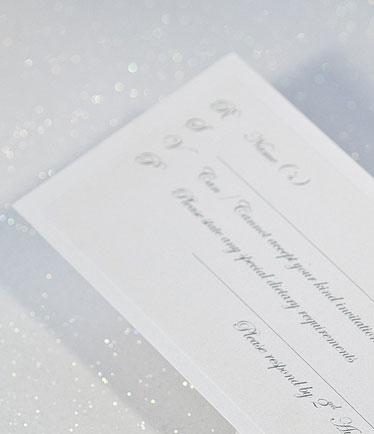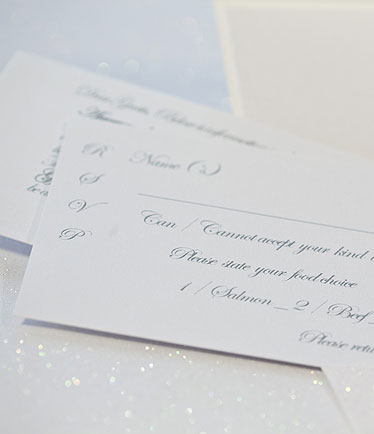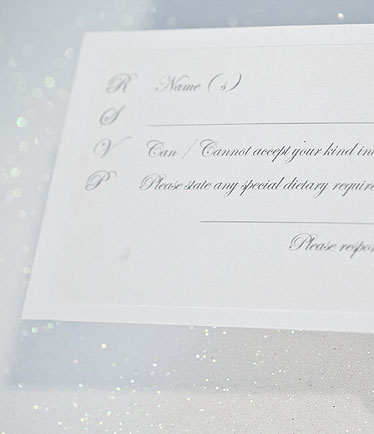 R.S.V.P. Cards
R.S.V.P. Cards – are a useful way of encouraging guests to respond promptly to your invitation and allow you to gather other useful information such as special dietary requirements or their favourite tunes, guaranteed to get them up on the dance floor. Some Day Invitations include the RSVP Card, or you can simply add an RSVP Card to the ones that don't.
Prices from £0.40
Choose from different styles...
Choose from a wide range of
pearlescent coloured cards and font styles.